Sara Gentilini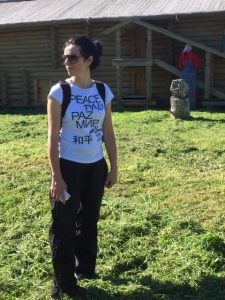 Master Degree in Ancient History- Thesis on GIS technology.
Post Degree High School in Classical Archaeology.
Bachelor in Law and Administration.
Responsible for Emilia Romagna aspiring Geopark project -ER Region.
Responsible for preliminary analysis on membership into the WH Tentative List for the Dalane Region,NO
Project manager in Magma Geopark.
Responsible for the geoVR/exhibition centre projects.
Member of the European Geoparks Committee
Research title: Scientific Assessments, Management strategies and Technological Solutions for UNESCO Global Geoparks territories.
Tech4Culture Fellow – Call 1 (2018)
Supervisor: Marco Giardino, Department of Earth Sciences