Liliana Ardissono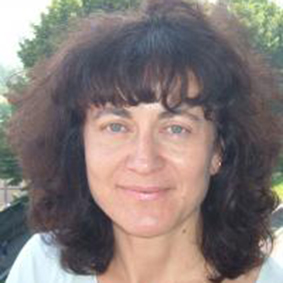 Liliana Ardissono, Ph.D, is an Associate Professor of the Dipartimento di Informatica of the Università di Torino, Italy.
Research interests: User Modeling and Personalization, Collaborative GIS, Context-aware systems. Her recent research focuses in particular on Community Mapping and Information Retrieval/Filtering for Geographical Information Search. She is author of more than 100 papers on these topics, published in international journals and conferences (see www.di.unito.it/~liliana/pubbl.html).
Boards:
• Member of the Editorial Board of the international journal User Modeling and User-Adapted Interaction (www.umuai.org/boards.html, Springer).
• Member of the Advisory Board of User Modeling Inc. (http://www.um.org/user-modeling/board).
Projects related to Cultural Heritage research:
• Local coordinator (for the University of Torino) of project "Mappe di Comunità 3.0 (https://ontomap.ontomap.eu, 2014-2015), funded by Fondazione CRT.
• She participates in project MIMOSA (MultIModal Ontology-driven query system for the heterogeneous data of a SmArtcity, 2015/2017, "Progetto di Ateneo", funded by Compagnia di San Paolo).
• She participates in European project WeGovNow (www.wegovnow.eu, 2016-2019).
• Local coordinator (for Dip. di Informatica of the University of Torino) of project ToM: Tourist on the Move (Alcotra Innovation, 2012-2013, www.alcotra-innovazione.eu/azioniPilota/ap2.shtml